16 Days of activism against Gender Violence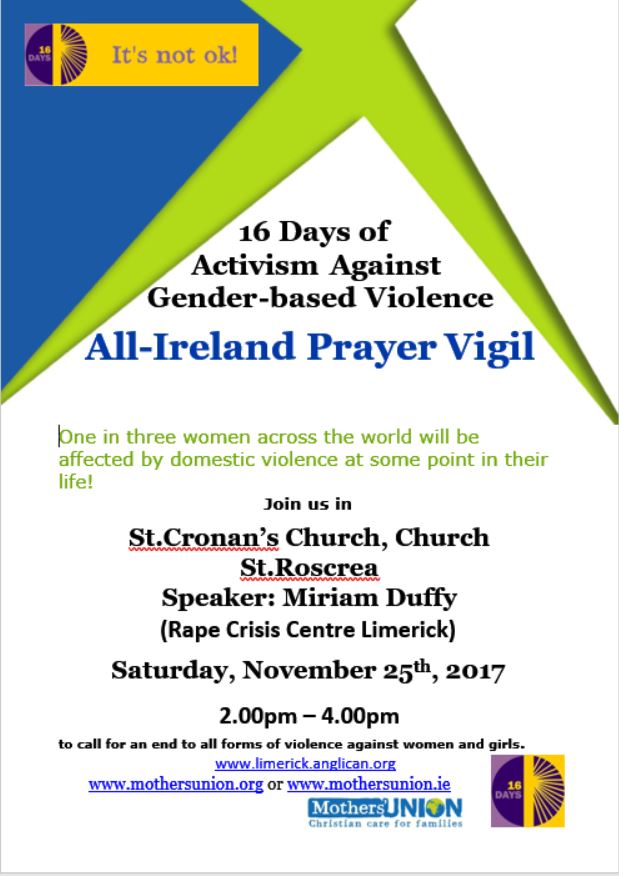 The Diocesan Mothers' Union will be holding the Prayer Vigil against Gender Based Violence in St. Cronan's Church Roscrea on November 25th from 2-4pm.
Lucy Kavanagh, MU Diocesan President, will open proceedings after which Miriam Duffy of the Limerick Rape Crisis Centre will address us. There will be three table top reflections and activities available for those who wish to learn more about the theme. The afternoon will include an act of worship and there will be time to see more of the work of MU on powerpoint and through the literature and work stalls, over a cuppa. All are welcome to join us from 2.00 till 4.00 pm in St. Cronan's Church St. Roscrea November 25th.
The MU have produced a video supporting the 16 days of action, which can be seen here: